We're pleased to announce that BitGive's Board of Directors selected three new board members at its first meeting of the year. Join us in welcoming Gabriel Abed, Founder at Bitt.com; Paul Lamb, Principal at Man on a Mission Consulting; and Justin Steffen, Litigation Partner at Ice Miller LLP. All three bring extensive knowledge and experience to support BitGive's global charitable causes. 
Gabriel is a blockchain evangelist and Bitcoin veteran with more than 15 years in the technology industry. He's a great believer in central banking for digital currencies, and in 2013 he founded Bitt.com, a fintech enterprise that offers financial solutions to the world's unbanked communities. Gabriel also founded Digital Asset Fund (DAF), the first regulated digital asset mutual fund in the Caribbean, and was a founding member of Global Blockchain Business Council. In 2018, he was appointed special technology advisor to the Honorable David Burt, Premier of Bermuda. Additionally, Gabriel acts as an advisor and director to exchanges and banking projects around the world. These include GSX in Gibraltar, InvestaCrowd's ICTX in Singapore, Jewel Bank LLC in Bermuda, and Dex.ae in the United Arab Emirates.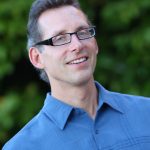 Paul has more than 25 years experience as a consultant, nonprofit executive, and entrepreneur. He is the Principal of Man on a Mission Consulting, a management consulting firm specializing in strategic planning, fundraising, research, and facilitation/training in the social sector. His diverse client portfolio includes Goodwill, the Silicon Valley Community Foundation, Benetech, and Cisco Systems. Additionally, Paul has built several successful nonprofit organizations and social enterprises in the areas of youth development, workforce development, and technology.
Justin brings BitGive his nearly two decades of legal experience in the finance and technology sectors. As a litigation partner at Ice Miller LLP, Justin helps fintech, blockchain, and traditional companies navigate the legal and regulatory obstacles to innovation. Justin is also founder and Chair of the Chicago Bar Association's Financial and Emerging Technologies Committee, and teaches at Northwestern Law School and Loyola School of Law. 
As our Founder Connie Gallippi said: "We are excited to welcome these key leaders as new members of our board. Their expertise further advances our efforts to offer fast, safe, less expensive, and transparent funding to address the critical needs of the global communities our nonprofit partners serve." 
These new members join the existing Board of Directors, a group of professionals, entrepreneurs and C-suite executives with decades of experience in a variety of industries including technology, law, policy, software development, venture capital, fintech, and philanthropy. Our Directors can each serve up to two three-year terms. For more information on all of the members of our Board, visit https://bitgivefoundation.org/board-of-directors/.