BitGive Founding Donors supported the first few years of BitGive's establishment, and we are forever grateful for their amazing support.
Thank you to our Founding Donors!
BitGive has also received significant support from Major Donors who contribute outside of our Sustaining Donor and Membership programs.
Thank you to our Major Donors!
Platinum ($20,000+)
BitPay
Perkins Coie
KnCMiner
Bitcoin Development Fund
Goodwin
Zlatin Balevsky
Gold ($10,000)
Silver ($5,000)
Coinsecure
Gem
BitPesa
Matthew Roszak & Tally Capital
Rover Ver
Eugene Jhong
Allison Coleman Payne
Harris Guy Barrett II
Bronze ($2,500)
Rocelo Lopes & CoinBR
CoinFabrik
Rodolofo Andragnes
Pablo Gonzalez
Xapo
Libra
Chain
Helen & Joe Sangermano
Maria Gallippi
Brooke & William Mallers
Dawn & Justin Newton
James D. Robinson
Pineapple Fund
Private Donor
Tether_is_fiat
Private Donor
Private Donor
LaBITconf
Alexey Chub
Matija Mazi
Christopher Rico
Peter M. Reis
ZenCash Community
Fox Beauregard Fund
Mathew Mark
$1,000,000
$1,000,000
$50,000
$30,000
$10,000
$7,000
$1,000
$1,000
$1,000
$1,000
$900
$500
$500
Learn more and become a BitGive Sustaining Donor today.
Thank you to our Sustaining Donors!
Learn more and join BitGive as a Member.
Thank you to our Members!
Pioneer ($10,000)
Walter and Karla Goldschmidt Foundation
Revolutionary ($5,000)
Innovator ($2,500)
KeepKey
Allison Coleman Payne
Avalon Life
ZenCash Foundation
Early Adopter ($1,000)
Mark Buettner
Brooke & William Mallers
Maria Gallippi
Axisflip Cryptofinancial
Patrick Reinhold
Mark and Lisa Murakami
Zlatin Balevsky
Tony Gallippi
Stephen Pair
Eugene Jhong
Jeff Garzik
Roger Ver
Jake Benson
Wences Casares
Brooke Mallers
William Mallers
Allison Coleman Payne
Maria Gallippi
Helen & Joe Sangermano
Elizabeth (Ploshay) McCauley
Michael Perklin
Brian Goss
Khai Pham
Curtis Alling
Charles C Voyles
Rocelo Lopes
Matthew Roszak
Steve Beauregard & Lee Fox
Michael Terpin
Lisa Cheng
Andrew Yashchuk
Sheldon Weisfeld
Matthew Mellon
Binary Financial
David Johnston
Nick Spanos
David Bailey
Erik Voorhees
Bruce Fenton
Richard Rofe
Jez San
Jeremy Kandah
W Brad Stephens
P Bart Stephens
Brock Pierce
John Betts/Noble Markets
Brett Russell/BIGbtc
Brennan Byrne
Ken Heutmaker
Caitlyn Mello
Mario Fantoni
Gary Cook
Robert Egan
Peter Yadlowsky
Peter Reis
Max Mellenbruch
Jason Seibert
Henning Eckert
Michael Crypto
Drew McClure
June Pavlovits
Brian Veitch
We appreciate our Partners who provide expertise, services and pro bono professional services to support BitGive on an on-going basis:
BitPay
Wachsman PR
Third Key Solutions
RSK
Koibanx
Libra
Bit Brands
Crypto Media Hub
Plug and Play Fintech
Feed Your Miner
A huge thank you to all our amazing volunteers!
Elizabeth (Ploshay) McCauley
Tatiana Moroz
Tony Gallippi
Kyle Pate
Lindsey Spice-Zich
Peter Schneider
Josh Scott
Celeste Pike
Caitlyn Mello
Brooke Mallers
Joe Peck
Jennifer Murck
Phil Maher
Maria Gallippi
Jake Tital
Pepijn van Houwelingen
Dan Weyer
Sarah Blincoe
Pua Pyland
Lisa Jaya Waters
Beth Goss
Brian Goss
Aliya Ladhani
Madeline Finch
Karsten Behrend
Rich Morgan
Jon Holmquist
Juan Llanos
Thokozile Trevor Twala
Caterina Rindi
Nadine Schubert
Chris van Loben Sels
Jef Cavens
Franzi Bauer
Professor Roy Ruddle
Greg Nelson
Vyacheslav Ivanov
Sean Manton
Yomna Abdelrahman
Aaron Cammarata
Angelica Schwartz
Laukik Chitnis
Colin King
Seth Marbin
Deep Datta
Vincent Ius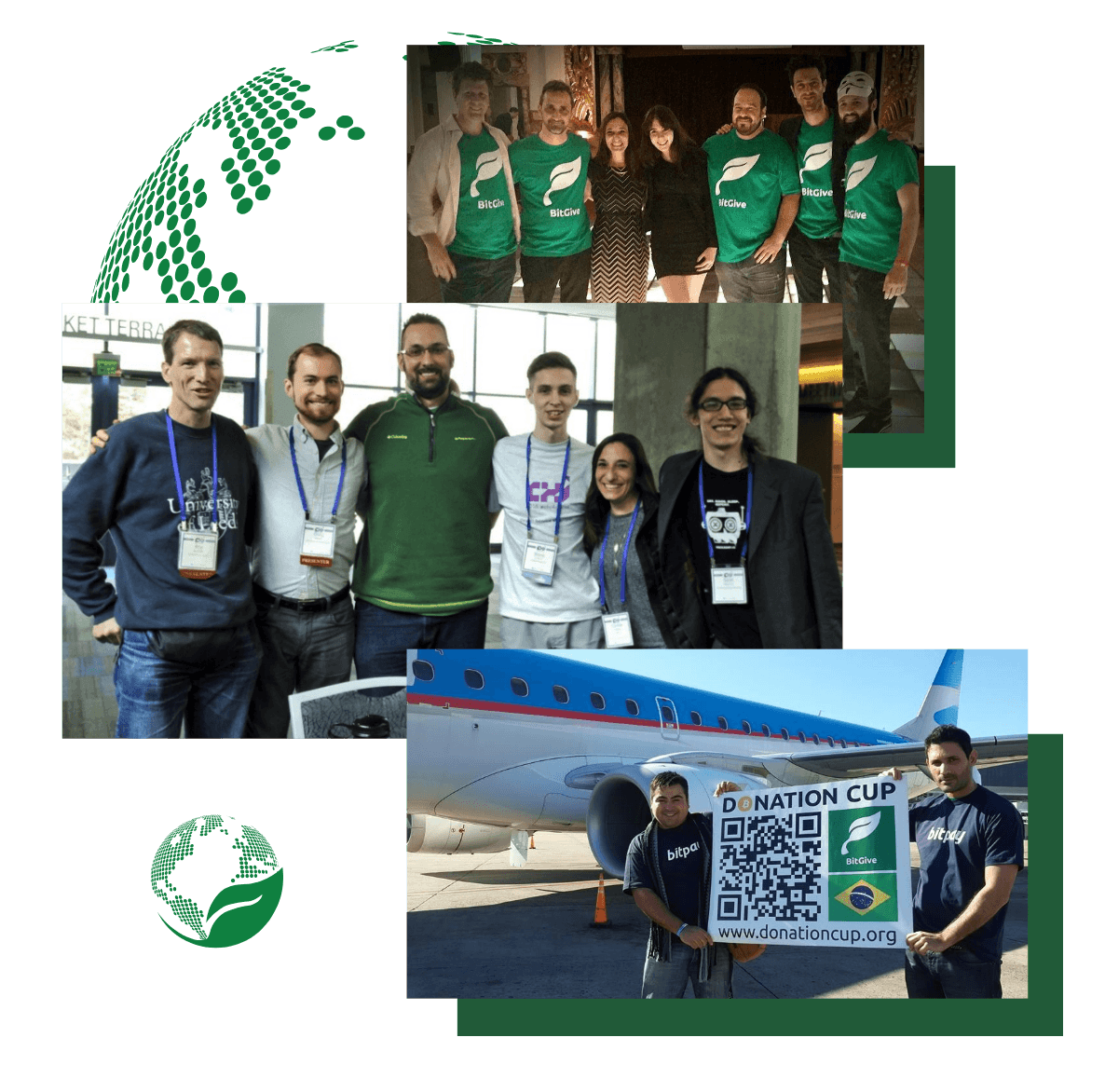 Check out our Founder, Connie Gallippi, on a recent Automata podcast with Daniel Cawrey and Jon Southurst. We cover all the recent developments in Bitcoin, Blockchain, and Philanthropy, including the excitement …
read more
Tax ID: 46-3362563
Phone: +1 916-625-6BIT
PO Box 1697, Truckee, CA 96160
Check out our Founder, Connie Gallippi, on a recent Automata podcast with Daniel Cawrey and Jon Southurst. We cover all the recent developments in Bitcoin, Blockchain, and Philanthropy, including the excitement …
read more