Updates on Africa and US response taken from GiveDirectly:
AFRICA RESPONSE
Support vulnerable families economically impacted by COVID-19
Give cash directly to families in extreme poverty. We're responding in Kenya, Uganda, Rwanda, Liberia, Malawi, and Morocco.
We're delivering emergency cash relief for COVID-19. As governments impose lockdowns to limit the spread of COVID-19, many families are suddenly unable to continue earning a living. Few have the financial resources to cope with this crisis. For example, in Mathare, an urban slum in Nairobi, 95% say they are eating less due to COVID-19.
This is the time for direct giving — it's fast, it's efficient, and it allows each individual to pursue their own specific needs. And most importantly, it provides the dignity of choice and respect.
Our 4-step payment process is now fully contactless.
After 10 years of delivering digital cash we took all of our operations remote in 29 days. We replaced all in-person interactions with new remote protocols for targeting, identity verification, and follow-up.
Target –

To find recipients fast, we're partnering with community-based organizations, health providers, governments, and cell network carriers to identify vulnerable populations in need –– people hard hit by COVID-19 who were living in extreme poverty before the crisis.

Enroll –

Before COVID-19 we hosted community barazas (village meetings) and then went door-to-door to enroll recipients. Today, we have moved to a 100% contactless enrollment model, with our remote call center staff conducting enrollment surveys via phone calls or text messages.

Pay –

We use mobile money to send transfers that cover recipients' basic needs for two to six months, depending on the country and program. Recipients receive a text message alert when the funds have arrived on their phone.

Follow-up & audit –

We call each recipient to verify receipt of funds and evaluate recipients' experience with our program. In addition, our internal audit team follows up with a subset of recipients to identify and investigate potential fraud.
Operations are live in 2 countries, with 5 more to come.
KENYA – Supporting people in urban slums
We're sending cash to families living in the Mathare, Kibera, and other informal settlements within Nairobi.
Urban slums are already seeing the impacts of COVID-19. In a recent survey of GiveDirectly recipients, 97% of recipients said they have lost income due to COVID-19.

Via the non-profit

SHOFCO

, we're able to reach 20k+ young people living in Mathare and Kibera. We are working with other local orgs to rapidly increase the number of households we can reach.

Each household will receive three monthly $30 payments. We verify each recipients' identity, obtain consent, and send three monthly $30 payments to their digital MPesa wallets – all 100% remotely.

First payments went out on April 15, 2020. We are currently working to reach 50k+ new individuals over the next two months.
UGANDA – Targeting people using cell network data
In partnership with the Government of Uganda (GoU), Uganda's largest telecom companies, and local community-based organizations (CBOs), we're paying high-vulnerability Ugandans throughout the country.
We're using cell phone data and other contactless methods to target vulnerable families. This allows us to get cash to recipients rapidly, securely, and at significant scale.

Each household will receive $60–75 USD in total, spread over 1–3 payments. The transfer size (100-240k Ugandan Shillings) is based on analysis of household consumption and minimum expenditure needs, and we may update this as the crisis evolves.

First payments went out to recipients on April 27, 2020. In the coming months we plan to scale to over 100k+ Ugandans.
Coming soon: 5 more countries
We're working quickly to expand operations to other countries. Check this page soon for more details on coming project launches.
UNITED STATES RESPONSE
U.S. Project 100 – Join the movement to get COVID-19 cash relief to Americans in need.
89.8% of families funded — What people need now, more than ever, is cash.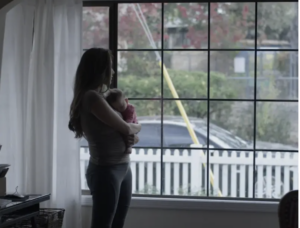 Vulnerable families have lost their jobs, can't pay rent, and need help now. Together we can make a difference by quickly delivering cash.
Project 100 is, by far, the most ambitious Covid-19 private direct payments initiative to date in the United States.
While COVID-19 has been tough on everyone, it has been particularly disastrous for Supplemental Nutrition Assistance Program (SNAP) recipients, many of whom were already barely making ends meet. 86% of Propel Fresh EBT app users who work have lost significant income in the last few weeks. More than half of users report they only have a few days of food/money on hand, and that stable housing is at risk. See findings and stories here.
This program is open to a limited number of Fresh EBT users (all of whom receive SNAP benefits), chosen at random. Donations to our general U.S. response fund are distributed across the United States to areas with the greatest need. We are currently delivering funds to the following 15 states: California, New York, Washington, New Hampshire, Louisiana, Maine, Rhode Island, Ohio, Minnesota, North Carolina, Michigan, Pennsylvania, Indiana, Delaware, New Mexico, Nebraska, Massachusetts, Kentucky, Montana, Iowa, Virginia, Maryland, Georgia.